2011 Festival of Faiths
"Sacred Air: Breath of Life"
The Festival of Faiths observes its 16th anniversary this year, reaffirming our commitment to come together as many faiths, united in our mutual respect for each other, so that we can engage in common action on behalf of our community. Since our focus this year is on Sacred Air: Breath of Life, our common action will take the form of planting trees, nature's stewards of the air.
The festival of faiths will offer over 60 exhibits on the subject of Sacred Air created by religious organizations, houses of worship, educational institutions, corporations, artists, medical providers, and others.
Interfaith meditation exercises will be offered throughout the Festival.
The exhibitors represent houses of worship, as well as corporations, not-for-profit organizations, the professions, and individuals, each in its own way reflecting some aspect of the Festival theme. Exhibitors are valued partners, who come from all segments of the community and who find ingenious and attractive ways to display their insights into Sacred Air. We are grateful for their diversity, and we honor them for their ideas as well as their splendid skills in art and craft.
It is exciting to think about the broad outreach of Festival of Faiths, an event without borders. This breadth is readily apparent in the programs offered during this festival. Jews, Christians, Muslims and First People, in particular, are the presenters of the scheduled programs. An even greater religious diversity is apparent in the 70-plus exhibits on display. We find it inspiring – might we say breath-taking – to stroll attentively down the exhibit aisles and mark the juxtaposition of many faiths and cultures, all united in reverent concern for the Sacred Air that gives life to us and to our planet.
Wendell Berry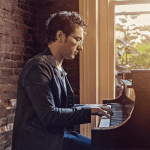 Teddy Abrams is a widely acclaimed conductor, established pianist, clarinetist, award-winning composer and passionate educator. He is the Music Director and Conductor of the
Louisville Orchestra and the Britt Classical Festival, and serves as Resident Conductor of the MAV Symphony Orchestra in Budapest. Abrams is dedicated to exploring new and engaging
ways to communicate with a range of audiences. He was the youngest conducting student accepted at both the Curtis Institute of Music and the Aspen Music Festival.
---
Teddy Abrams on stage at the 2017 Festival of Faiths »
Clara Bingham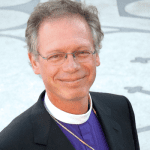 The Rt. Rev. Marc Handley Andrus was installed as the Episcopal Bishop of California in 2006, having previously served as Bishop Suffragan in the Diocese of Alabama. In 1987, Andrus was awarded a Master of Divinity degree from the Virginia Theological Seminary in Alexandria, Virginia. Since his ordination to the priesthood in 1988, Bishop Andrus has focused his ministry on issues of peace and justice, including immigration reform, climate change, civil rights for LGBT persons and health care.
---
Bishop Marc Andrus on stage at the 2017 Festival of Faiths »
Lucy Flood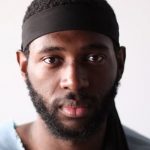 Jecorey "1200" Arthur is an award-winning educator, composer, performer and curator from Louisville, Kentucky. Arthur's performances range from Forecastle Festival and the 92nd Street Y Musical Introduction Series to collaborations with the Louisville Orchestra and Pittsburgh Symphony. At the age of twelve he fell in love with hip-hop and purchased a KORG D-1200 recording studio. He then found his passion for classical music while at the University of Louisville, where he earned his BME and MAT. Arthur is currently the Music Specialist at Hite Elementary.
---
Jecorey '1200' Arthur on stage at the 2017 Festival of Faiths »
Dr. Roger Gottlieb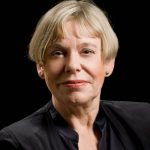 Karen Armstrong is a historian of religion whose books have been translated into forty-five languages. They include the bestseller A History of God and most recently, Fields of Blood: Religion and the History of Violence. In 2008 she was awarded the TED Prize and began working on the Charter for Compassion. The Charter was crafted by leading thinkers in Judaism, Christianity, Islam, Hinduism, Buddhism and Confucianism and was launched in the fall of 2009 and has become a global movement.
---
Karen Armstrong on stage at the 2017 Festival of Faiths »
John Grim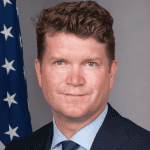 Matthew Barzun is the former Ambassador of the United States of America to the United Kingdom (2013-2016) and previously served as U.S. Ambassador to Sweden (2009-2011). He was a pioneer in the early days of the internet, becoming the fourth employee of CNET Networks where he left in 2004 as Executive Vice President. Barzun was among the first to join Barack Obama's National Finance Committee where he produced the first $25 per-person fundraiser. He has served on the boards of many non-profits focused on education, public policy and interfaith relations.
---
Amb. Matthew Barzun on stage at the 2017 Festival of Faiths »
Bill Logan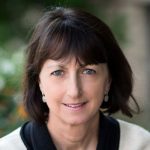 Susan Bauer-Wu, Ph.D., RN, FAAN, has dedicated her career to contemplative practices in healthcare and higher education. She completed doctoral studies in psychoneuroimmunology followed by post-doctoral training in psycho-oncology and behavioral medicine. Bauer-Wu is the current president of the Mind & Life Institute after directing the Compassionate Care Initiative at the University of Virginia and was formerly president of the Society for Integrative Oncology. She is the author of Leaves Falling Gently.
---
Susan Bauer-Wu on stage at the 2017 Festival of Faiths »
Senator John Marty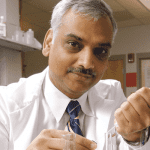 Dr. Aruni Bhatnagar is a professor in the Institute of Molecular Cardiology at the University of Louisville. Bhatnagar's work led to the creation of the new field of environmental cardiology. He leads a group of 30 investigators focused on developing a better understanding of the cardiovascular complications of diabetes. Currently, Bhatnagar serves on the Editorial Boards of both Circulation Research and Circulation, has participated in over 50 National Institutes of Health review panels and is the author of over 120 publications.
---
Aruni Bhatnagar on stage at the 2017 Festival of Faiths »
Martin Marty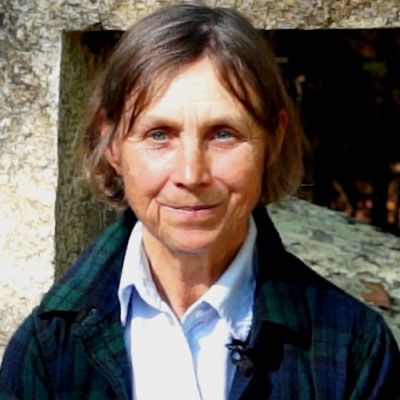 Episcopal priest, writer and retreat leader, Cynthia Bourgeault balances her time between solitude and actively recovering the Christian contemplative path. A longtime advocate for Centering Prayer, she has worked closely with Fr. Thomas Keating. Bourgeault is a founding Director of both the Aspen Wisdom School and The Contemplative Society, where she continues to contribute in her role as Principal Teacher and advisor. She is currently a core faculty member at The Living School for Action and Contemplation, headed by Richard Rohr, OFM. Bourgeault's numerous books include the bestseller Centering Prayer and Inner Awakening.
---
Cynthia Bourgeault on stage at the 2017 Festival of Faiths »
Gina McCarthy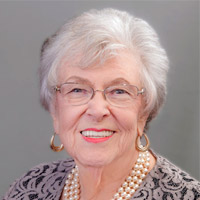 The Rev. Dr. Joan Brown Campbell, a lifelong ecumenicist, who served as the first ordained woman appointed as general secretary of the National Council of the Churches of Christ in the USA. Campbell is a devoted activist for peace and social justice, believing that citizens in a democracy must act on their conscience. This commitment was crafted during her life-changing work with Dr. Martin Luther King, Jr. and in the struggle to end apartheid in South Africa. Rev. Campbell's commitment to growing the global compassion movement is reflected in her work with Charter for Compassion International and Global Peace Initiative of Women.
Rev. Campbell's commitment to growing the global compassion movement is reflected in her work with Charter for Compassion International.  She also serves as Chair of the Global Peace Initiative of Women, providing leadership to GPIW's important work with women throughout the world.  She served as Chair of the Global Health Council and was a member of the World Economic Forum's Global Agenda Councils on both Faith and Values.  She is the recipient of 14 honorary degrees and, in 2010, was awarded the Walter Cronkite Faith and Freedom Award.  Rev. Campbell is author of Living Into Hope: A Call to Spiritual Action for Such a Time as This, and Prayers From Chautauqua, a collection of her prayers published in 2013.  She is the mother of three grown children and grandmother to eight.
---
Joan Brown Campbell on stage at the 2017 Festival of Faiths »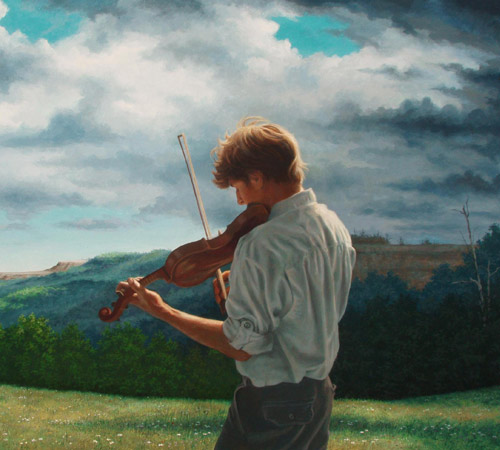 The air of the outside world is not fresh air. Just to break out and walk down the Boulevards is no solution. The fresh air we need is the clean breath of the Holy Spirit, coming like the wind, blowing as He pleases.
— Thomas Merton, Confessions of a Guilty Bystander