Every Friday, the Center for Interfaith Relations encourages a specific action intended to strengthen the community. Since launching in April, the series has uplifted dozens of nonprofits helping diverse populations. At times, we've recommended actions as simple as remembering to vote or checking on friends or family who are living alone. The overarching theme: to show care and compassion for each other and our communities.
For this week's
#CommonAction
, we are spreading the word that Louisville Metro Public Health & Wellness needs volunteers to work directly with health department staff to deliver the COVID-19 vaccine. The city is recruiting both non-medical and medical volunteers.
Non-medical community volunteers will assist with scheduling and confirming appointments, collecting documents, temperature checks, and restocking supplies. Medically trained volunteers (specialized training and licensing required) will assist with administering the vaccine, medical screening and triage. There will be three different shifts available each weekday.
Click here for more details and to register
.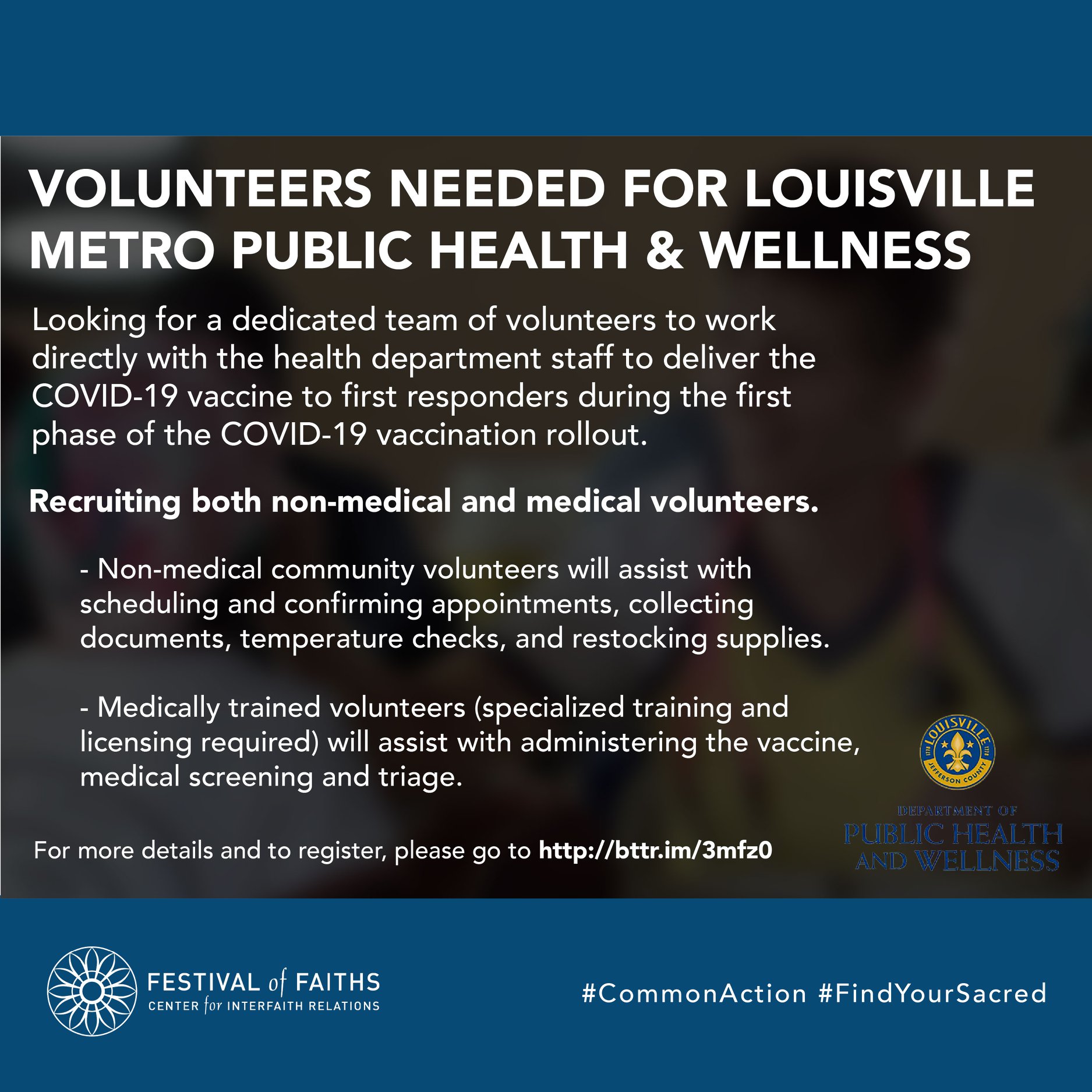 Past #CommonActions: