December 9th marks the eve of the 75th Anniversary of Thomas Merton's arrival at the Abbey of Gethsemani on December 10, 1941 and of the 48th Anniversary of his death. In celebration and memory of this date, the Thomas Merton Center, Campus Ministry at Bellarmine University, and the Center for Interfaith Relations are delighted to sponsor an evening with Bonnie B. Thurston, founding member, past president and former board member of the International Thomas Merton Society.
Friday, December 9th
Vespers – 7PM
Lecture to follow. 
Free & Open to the Public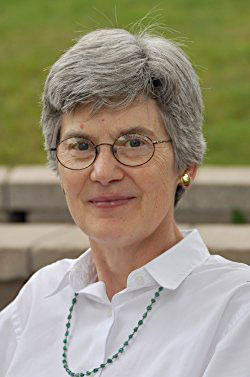 Bonnie B. Thurston is an ordained minister of the Christian Church (Disciples of Christ) and formerly professor of New Testament at Pittsburgh Theological Seminary. She is the editor of Merton and Buddhism (2007), Thomas Merton: On Eastern Meditation, Hidden in the Same Mystery: Thomas Merton and Loretto and the author of numerous books on scripture and on spirituality, most recently Hidden in God: Discovering the Desert Vision of Charles de Foucauld, Practicing Silence: New and Selected Verses, A Place to Pay Attention, O Taste and See: A Biblical Reflection of Experiencing God. Thurston is currently living in solitude in West Virginia.
---