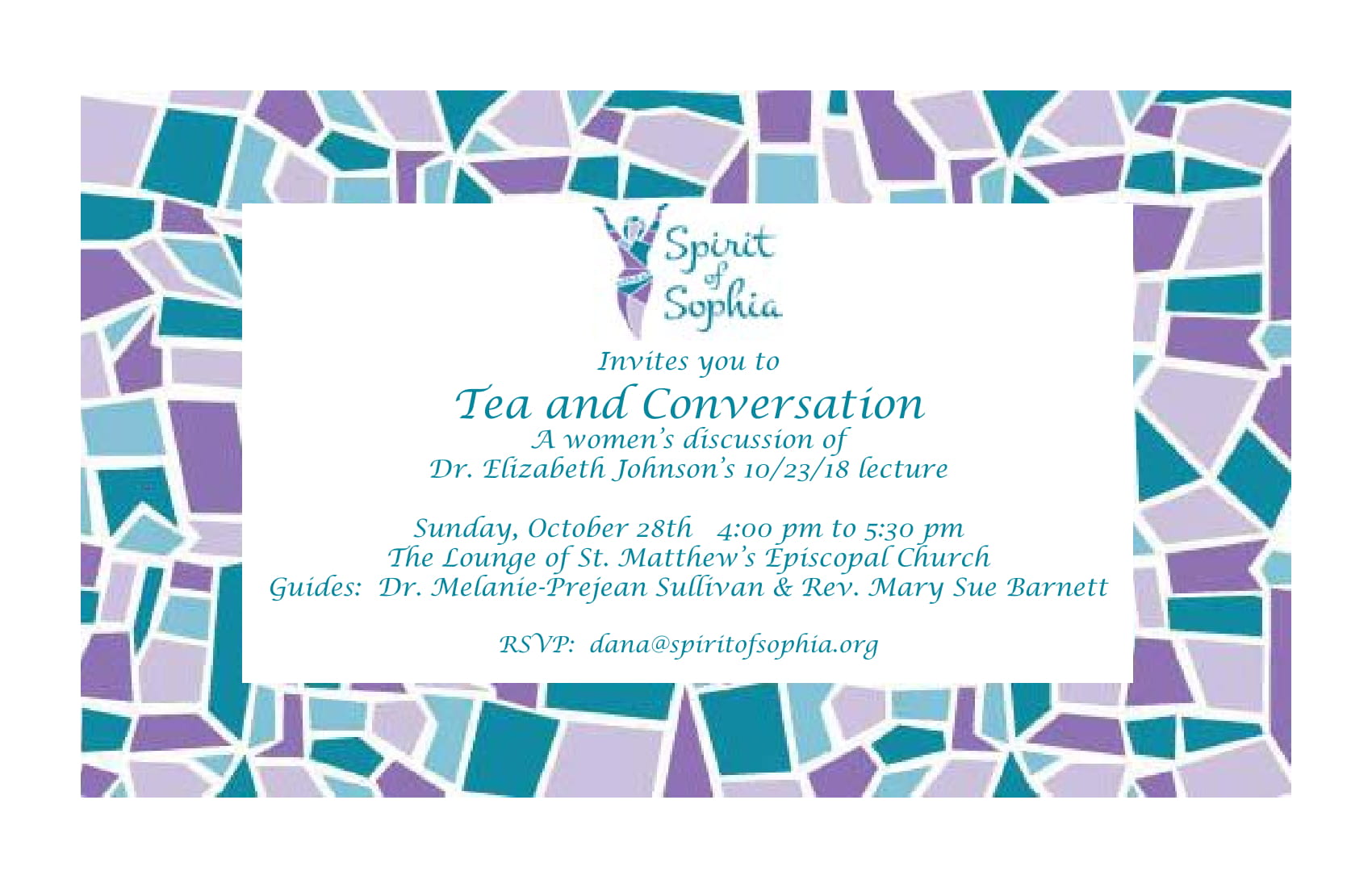 Spirit of Sophia is hosting a "Tea and Conversation" on October 28th to discuss Dr. Elizabeth Johnson's lecture at Bellarmine – a part of their celebration of the life of Thomas Merton.
Dr. Johnson is the author of the renown book, "She Who Is". We will meet in the Lounge of St. Matthew's Episcopal Church from 4:00 pm to 5:30 pm.
You can learn more by clicking on our FB event https://www.facebook.com/events/928184567569335/ – or by visiting our website, www.spiritofsophia.org.
To register for the Tea, email dana@spiritofsophia.org. We need to know how many women to expect for our circle, how much tea to prepare and chocolate to provide!
There is no charge; a Good Will Offering basket will be available.