The Center for Interfaith Relations is proud to sponsor the Thomas Merton Prize in Poetry of the Sacred, inspired by the legacy of Thomas Merton – monk, poet, hermit, activist, artist and interfaith pioneer – whose life continues to inspire millions. For over ten years, the Poetry of the Sacred contest has received thousands of submissions touching every aspect of spiritual life. Poetry has been called 'the language of the soul' and this annual contest encourages poets to awaken the reader to the deep meaning and beauty of a contemplative life. Poems are evaluated based on literary excellence, authenticity and spiritual tenor.
The 2018 Poetry of the Sacred Contest will be open for submissions in June 2018. The final judge, [TBA], will select three honorable mentions to receive $100.00 and one winning poem to be awarded the $500.00 Merton Prize in Poetry of the Sacred. The winning poem will be published in an upcoming edition of Parabola Magazine, an internationally recognized magazine devoted to the world's religious and cultural traditions.
2017 Poetry Contest Selections
The Center for Interfaith Relations is delighted to announce the winning poem of the 2017 Thomas Merton Prize in Poetry of the Sacred, and three honorable mentions.
2017 Thomas Merton Prize in Poetry of the Sacred Recipient
How I Learned to Pray
by Nicole Rollender
Nicole Rollender is a 2017 NJ Council on the Arts poetry fellow, and the author of the poetry collection, Louder Than Everything You Love (Five Oaks Press), and four poetry chapbooks. She has won poetry prizes from Gigantic Sequins, CALYX Journal, Princemere Journal and Ruminate Magazine. Her work appears in Alaska Quarterly Review, Best New Poets, The Journal, and West Branch, among others. She's associate editor of THRUSH Poetry Journal and holds an MFA from the Pennsylvania State University.
Visit her online: www.nicolerollender.com.
Sleepwalkers in the Garden
by Jessica Jacobs
Jessica Jacobs is the author of Pelvis with Distance, a biography-in-poems of Georgia O'Keeffe, winner of the New Mexico Book Award in Poetry, and a finalist for the Lambda Literary Award. Take Me with You, Wherever You're Going, her second full-length collection, is forthcoming from Four Way Books in 2019. She lives in Asheville, North Carolina, with her wife, the poet Nickole Brown.
You can find more of her writing at www.jessicalgjacobs.com.
Sacred Love
by Kathryn Ridall
Kathryn Ridall has edited two poetry anthologies and published three chapbooks. She lives on the Central Coast of California where she works as a psychotherapist.
The Cleverness of Seeds
by Pat Brisson
Pat Brisson is the author of 25 books for children including the Christopher Award-winning picture book The Summer My Father Was Ten, and her most recent, Before We Eat: From Farm to Table, a secular grace before meals told in rhyme. She lives with her husband in Phillipsburg, NJ.
2017 Final Judge | Frederick Smock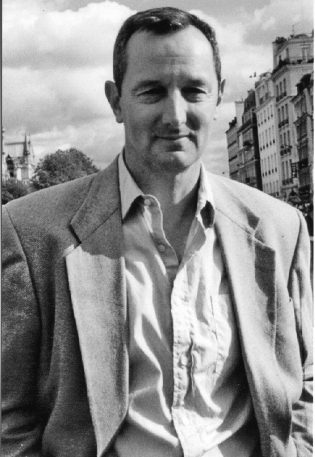 Kentucky poet laureate Frederick Smock is a Louisville native. A graduate of Georgetown College and the University of Louisville, he serves as Professor of English at Bellarmine University.
For fifteen years he edited The American Voice, an international literary journal. Those papers are housed in the Duke University Archives.
Mr. Smock has published ten books of poems and essays. Two new books are forthcoming – Book of Earthly Delights, poems from Larkspur Press; and On Poetry: Palm-of-the-Hand Essays, from Broadstone Books.
His awards include the 2002 Henry Leadingham Poetry Prize, the 2003 Jim Wayne Miller Prize for Poetry, the 2005 Bellarmine University Wyatt Faculty Award, and the 2008 Kentucky Literary Award for Poetry. In 1995, the Kentucky Arts Council awarded him the Al Smith Fellowship in Poetry.
Nationally, his work has appeared in The Iowa Review, The Hudson Review, Poetry (Chicago), The Southern Review, Poetry East, Shenandoah, American Poetry Review, Arts & Letters, The Antioch Review, The Bloomsbury Review, and many others.
Internationally, his work has appeared in Russkya Mysl (Russia), Dublin Poetry Review (Ireland), Olivier (Argentina), Art-Interpres (Sweden), and others.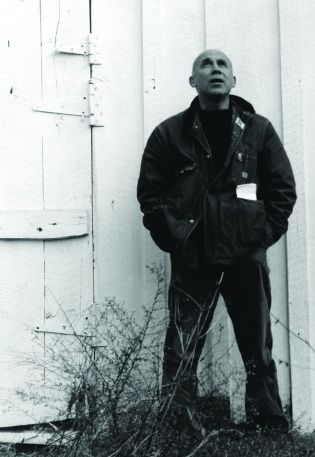 Thomas Merton (1915-1968) was a Trappist monk at Our Lady of Gethsemani Abbey in Kentucky and writer. His writings include such classics as The Seven Storey Mountain, New Seeds of Contemplation, and Zen and the Birds of Appetite. Merton is the author of more than seventy books that include poetry, personal journals, collections of letters, social criticism, and writings on peace, justice, and ecumenism.
Thomas Merton was born in Prades, France. His New Zealand-born father,Owen Merton, and his American-born mother, Ruth Jenkins, were both artists.
After a rambunctious youth and adolescence, Merton converted to Roman Catholicism whilst at Columbia University and on December 10th, 1941 he entered the Abbey of Gethsemani, a community of monks belonging to the Order of Cistercians of the Strict Observance (Trappists), the most ascetic Roman Catholic monastic order.
During his last years, he became deeply interested in Asian religions, particularly Zen Buddhism, and in promoting East-West dialogue. After several meetings with Merton during the American monk's trip to the Far East in 1968, the Dalai Lama praised him as having a more profound understanding of Buddhism than any other Christian he had known.