The Center for Interfaith Relations is proud to sponsor the Thomas Merton Prize in Poetry of the Sacred, inspired by the legacy of Thomas Merton – monk, poet, hermit, activist, artist and interfaith pioneer – whose life continues to inspire millions.
For over ten years, the Poetry of the Sacred contest has received thousands of submissions touching every aspect of spiritual life. Poetry has been called 'the language of the soul' and this annual contest encourages poets to awaken the reader to the deep meaning and beauty of a contemplative life. Poems are evaluated based on literary excellence, authenticity, and spiritual tenor.
Read Thomas Merton's take on Poetry and the Contemplate Life
The 2018 Poetry of the Sacred Contest is now closed.  This year's final judge, Rebecca Gayle Howell, will select three honorable mentions to receive $100.00, and one winning poem to be awarded the $500.00 Merton Prize in Poetry of the Sacred. The winning poem will be published in an upcoming issue of Parabola Magazine, an internationally recognized magazine devoted to the sacred.
A winner and will be selected in mid-September and all applicants will be notified of the winning poem and three honorable mentions. Announcements will also be made online and through the general Center for Interfaith Relations and Festival of Faiths email communications.
We invite you to contemplate this line from Thomas Merton's "Gandhi and the One-Eyed Giant" as you compose your submission:
"It is true that neither the ancient nor the modern sciences are complete in themselves. They do not stand alone. They call for one another. Wisdom without science is unable to penetrate the full sapiential meaning of the created and the material cosmos. Science without wisdom leaves man enslaved to a world of unrelated objects in which there is no way of discovering (or creating) order and deep significance in man's own pointless existence."
Entry fee of $15.00 per one poem (non-refundable).

Online submissions only.

Submissions should be one single piece of work.

Submissions should be less than 1000 words.

Submitted work should be unpublished.  Simultaneous submissions are expected and welcome.
Poem must be anonymous—the author's name or address must not appear anywhere on the attached document containing the poem.
The 2018 Contest is now closed.
Please check back, or sign-up for our Poetry of the Sacred e-mail list to be notified of contest updates. 
2017 Thomas Merton Prize in Poetry of the Sacred Recipient
How I Learned to Pray
by Nicole Rollender
Sleepwalkers in the Garden
by Jessica Jacobs
Sacred Love
by Kathryn Ridall
The Cleverness of Seeds
by Pat Brisson
2016 Thomas Merton Prize in Poetry of the Sacred Recipient
Soledad
by Elizabeth Savage & Ethel Rackin
Jack Wonders Why Friday is Called Good
by Andrea Read
Poem for the Fourth Child
by Dorinda Wegener
To Give Up the Ghost
by Michael Rather
2015 Thomas Merton Prize in Poetry of the Sacred Recipient
I Praise Unsalted Butter
by Sharron Singleton
Hopkins Room
by Elizabeth Murawkski
The Sun Visits a Farmers' Market…
by Christina Hutchins
2018 Final Judge | Rebecca Gayle Howell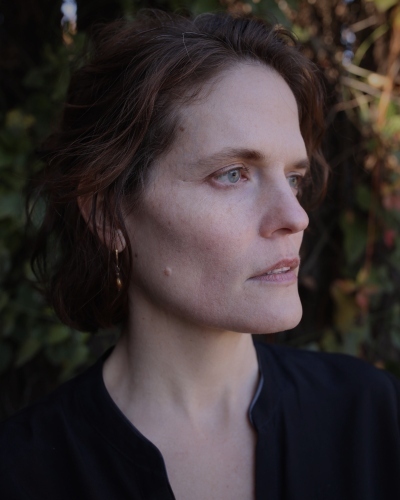 Rebecca Gayle Howell's most recent collection is American Purgatory, selected by Don Share for Great Britain's 2016 Sexton Prize and named a must-read poetry collection by Poetry London, The Millions, and the Courier-Journal. She is also the author of Render / An Apocalypse, which was selected by Nick Flynn for Cleveland State University Poetry Center's 2013 First Book Prize. Render received wide critical acclaim, most notably by David L. Ulin for the Los Angeles Times who called the book "remarkable."
Howell's debut was as the translator of Amal al-Jubouri's feminist verse memoir of the Iraq War, Hagar Before the Occupation / Hagar After the Occupation (Alice James Books). Hagar received the Jules Chametzky Prize in Translation, was selected by Library Journal as a Best Book of Poetry for 2011, and shortlisted for the Best Translated Book Award. Among Howell's other honors are fellowships from the Fine Arts Work Center in Provincetown and the Carson McCullers Center, as well as a Pushcart Prize. Native to Kentucky, Howell lives in Appalachia where she edits poetry for the Oxford American and serves as the James Still Writer-in-Residence at the Hindman Settlement School.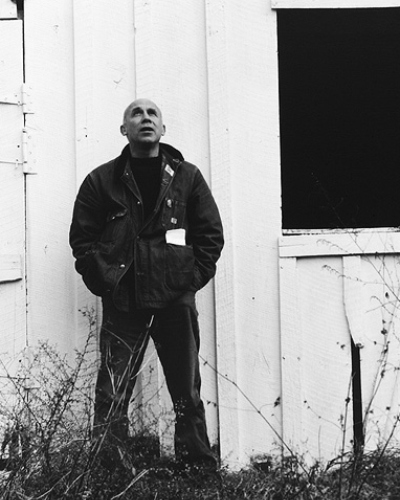 Thomas Merton (1915-1968) was a Trappist monk at Our Lady of Gethsemani Abbey in Kentucky and writer. His writings include such classics as The Seven Storey Mountain, New Seeds of Contemplation, and Zen and the Birds of Appetite. Merton is the author of more than seventy books that include poetry, personal journals, collections of letters, social criticism, and writings on peace, justice, and ecumenism.
Thomas Merton was born in Prades, France. His New Zealand-born father,Owen Merton, and his American-born mother, Ruth Jenkins, were both artists.  After a rambunctious youth and adolescence, Merton converted to Roman Catholicism whilst at Columbia University and on December 10th, 1941 he entered the Abbey of Gethsemani in Kentucky, a community of monks belonging to the Order of Cistercians of the Strict Observance (Trappists), the most ascetic Roman Catholic monastic order.
During his last years, he became deeply interested in Asian religions, particularly Zen Buddhism, and in promoting East-West dialogue. After several meetings with Merton during the American monk's trip to the Far East in 1968, the Dalai Lama praised him as having a more profound understanding of Buddhism than any other Christian he had known.

The Society for the Study of Myth and Tradition is a not-for-profit organization devoted to the dissemination and exploration of materials relating to the myths, symbols, rituals, and art of the world's religious and cultural traditions. To this end, the Society is the publisher of Parabola Magazine.